VIBA-punched steel strip 50 x 2,0 mm hole Ø...
Horizontal frame-elements for formworks of fundaments. Anchoring: On top with anchor rod Ø 15,0 mm and "super" nut. On base with VIBA-foundation tensioner and VIBA-punched steel strip. Wall thicknesses within a 5 cm grid can be produced....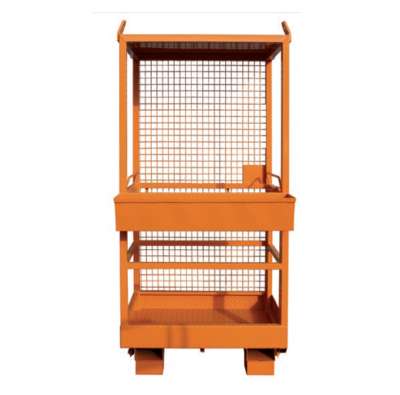 Arbeitsbühne Nr. 1073.1
Arbeitsbühne für bis zu zwei Personen und Werkzeugablage. Geeignet für Gabelstapler und Kranbetrieb. Serienmäßig mit praktischer Werkzeugablage. Seitlicher Türe für Einstieg. Ausführung mit vier Kranösen (ohne Kette) lackiert....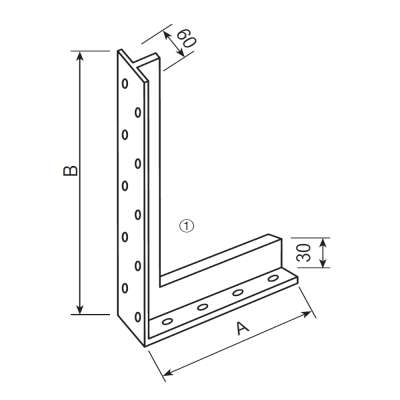 Leibungsschalungswinkel verzinkt
Galvanized formwork bracket: Inexpensive Versatile in use Can be attached with screws or nails (3 screws or 5 nails are required per side)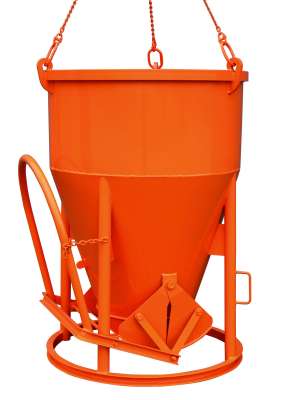 Betonsilo Type 1012
Conical small form with straight hose connection outlet. Light version with lock-down clamp. Extra heavy, stable version with handwheel on request!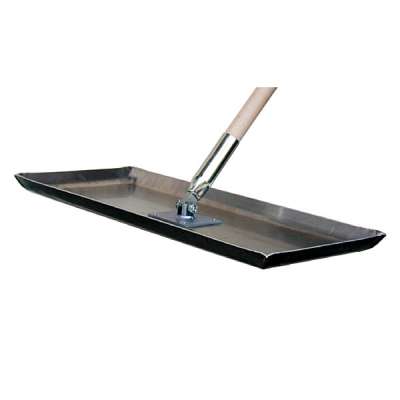 Betonschieber
Solid concrete has to be smoothened in rotary motions, therefore the handle is moveable. Soft concrete is wobbled with smooth vibrating motions. (forwards or backwards). The truck has therefore to be fixed in the prefered decline.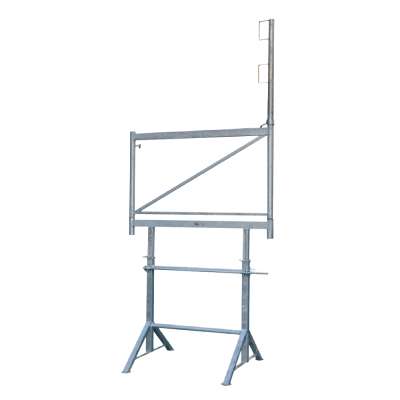 Kurbelgerüstböcke Typ M
Scaffold jacks Crankable scaffold jacks are infinitely adjustable by cranking. Adjustable from both sides with crank and star wheel. Important: Up from a height of 2 m is a side protection absolutely necessary (handrail post). Suppliable...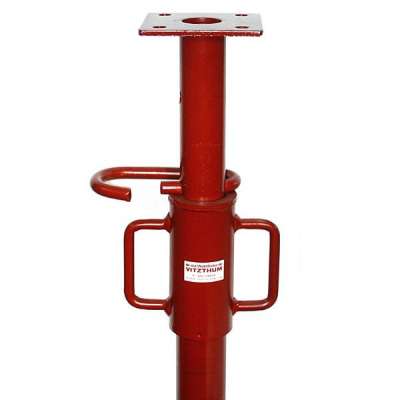 Deckenstütze Stabil (DC) nach EN 1065
Produced and tested according to EN 1065, with covered thread (DC). Props in different sizes and versions. With failure protection and accident proof. Headplate: class A 120 x 120 x 6 mm, with borehole Ø 40 mm G-hook: Ø 14 mm (no...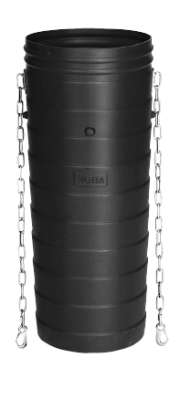 Synthetic rubble pipes with 2 chains
Fast assembly = high profitability!! The rubble tubes are used for the removal by debris of each type. The tubes are from tearproof synthetic material, noiselessly and very long-living. Chains diameter 7 mms with security snap hook.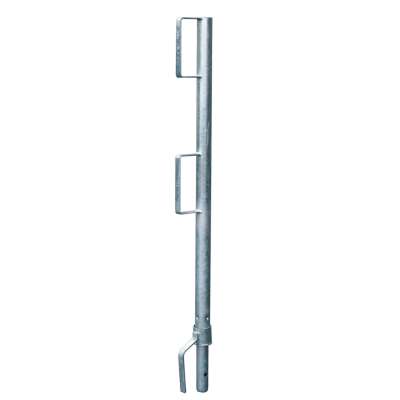 Railing post, galvanized universal
Galvanized railing posts for trestles, construction site stairs and consoles . Side protection is required from a height of 2 m.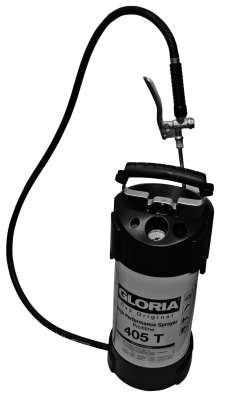 High-power injector 5 lt. oil-resistant
for fast coating of surfaces (formwork boards, etc.) metal housing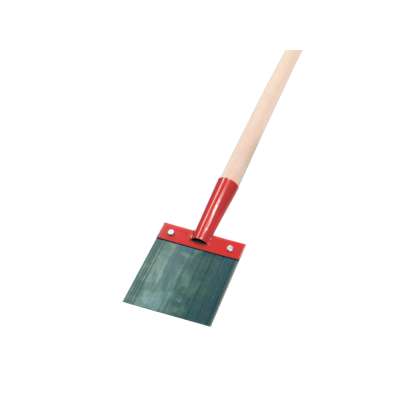 Universal-Stoßscharre
The shuttering boards and square timbers can be cleaned fast and easy. The spring steel sheet is very flexible. For cleaning concrete surfaces, formwork, steel plates and large equipment such as excavators, caterpillars and trucks....