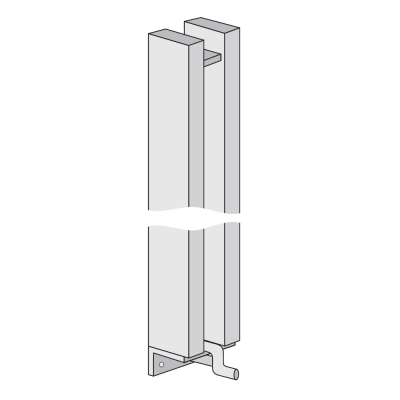 VIBA-Fundamentspanner
used in connection with perforated tapes by large area formwork in different heights available by height 970 mm: max. element width 900 mm by height 1420 mm: max. element width 1350 mm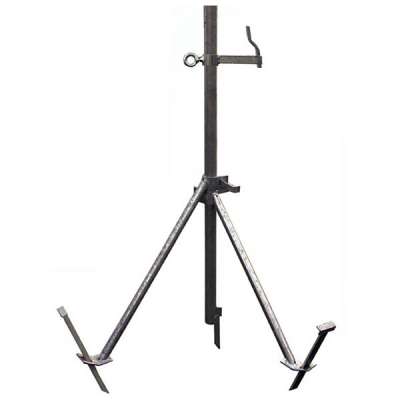 Batter board scaffold galvanized, complete
Assembling without any difficulty. Quick and simple assembly with High stableness. Completely hot galvanized. 1 piece scaffold pole 2m 1 pieces board bracket N 1 pieces monopod 90 cm 1 pieces monopod 75 cm 2 pieces soil clamp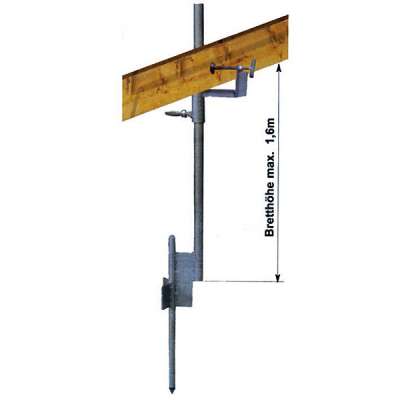 Board holder type 2
Lenght 1,8 m Assembling without any difficulty Quick and simple assembly High stableness Completely hot galvanized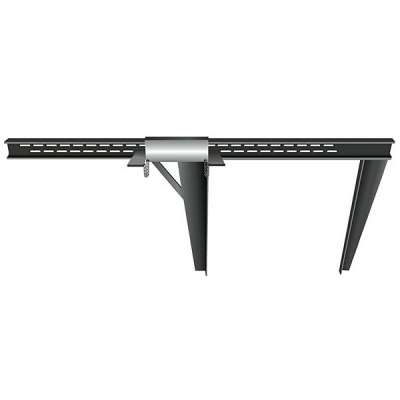 Fundamentzwinge verzinkt
Infinite adjustment with two wedges Fast stripping Stronger version for all concrete works Wedges saved with chain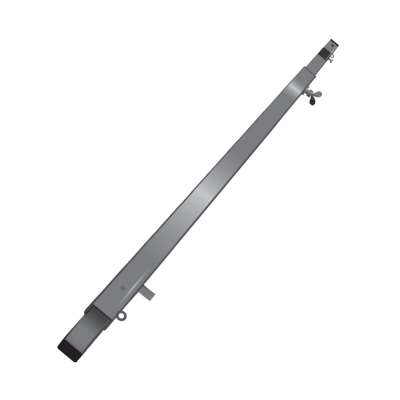 Faulenzer verzinkt
Perpendicular and angle setting Infinite adjustment with integrated spring base part Can be clamped between ground and ceiling Adjustment of the levels possible in varaible heights by sliding eyelets With synthetic cap on the upper end...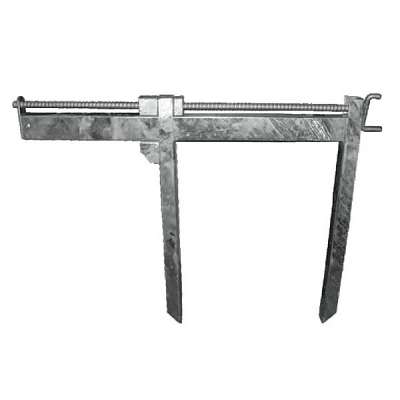 Schraubschalzwinge verzinkt
Simple adjustment with crank Stable, hot galvanized version Robust and Self cleaning threas (like anchor rod)

VIBA-punched steel strip 50 x 2,0 mm hole Ø...
Horizontal frame-elements for formworks of fundaments. Anchoring: On top with anchor rod Ø 15,0 mm and "super" nut. On base with VIBA-foundation tensioner and VIBA-punched steel strip. Wall thicknesses within a 5 cm grid can be produced....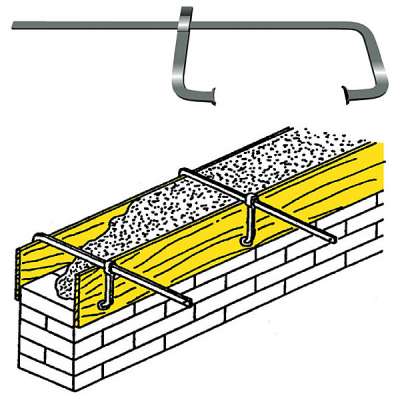 Schlagzwinge (Quick clamp) 100 cm
"One strike and the clamp is fixed " Form stable with flat bar 35 x 8 mm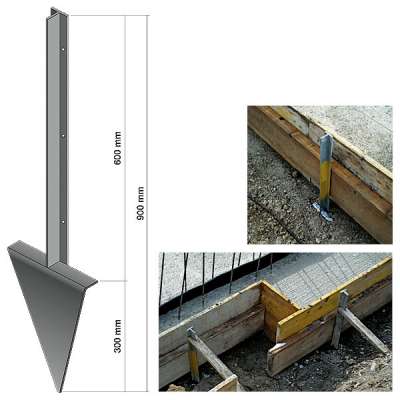 Foundation anchor glav, height 90 cm
Simple support for the base plate stripping Because of its expanded earth spike also applicable for soft grounds.