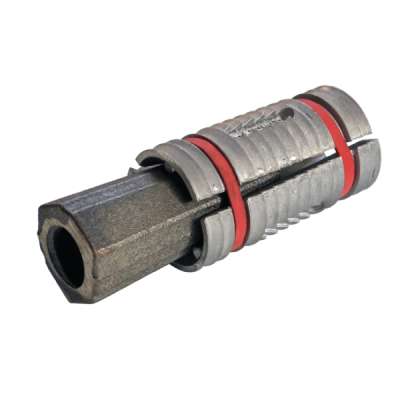 Rock anchor Ø 15 mm, aluminum, 3-part
Anker zur kraftschlüssigen Befestigung an vorhandenen Beton- oder Felwänden. Die Bohrlochtiefe hängt von der Gesteins- und Betonart ab. Sicherheitshinweis: Ankerstelle vo der Belastung auf Tragfähigkeit prüfen.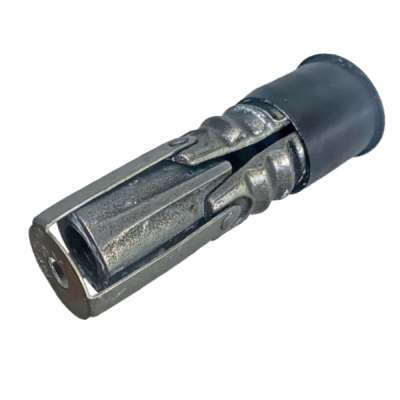 Rock anchor Ø 15 mm - borehole 33-35 mm
For non-positive attachment to existing concrete or rock walls. The depth of the borehole depends on the type of rock or concrete. Security advice: Check tie points for load-bearing capacity before loading (there are different concrete...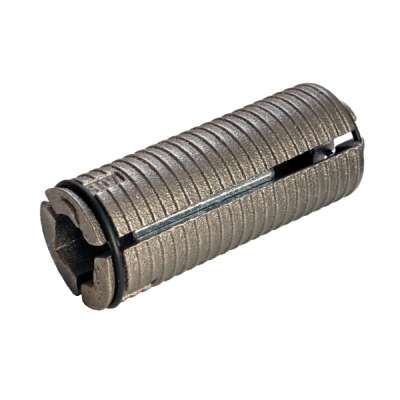 Felsanker Ø 15 mm mit Zulassung
Zur temporären Aufnahme großer zentrischer Zugkräfte. Die Bohrlochtiefe hängt von der max. Belastung des Ankers und damit von der Setztiefe ab. Zuverlässige Problemlösung und einfache Handhabung Geprüft von der Universität Dortmund –...