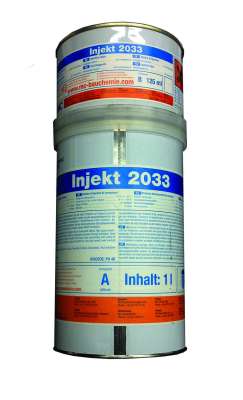 Injection resin - PROTECT
Injection resin - PROTECT Expansive polyurethane resin for crack and hose injection in wet areas. Consumption hose compression: ca. 1,5L per 10 m Approved for drinking water applications, low viscosity and permanently elastically, long...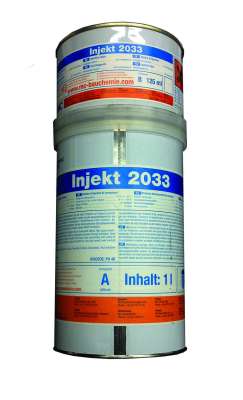 Injection foam PROTECT
Injection foam PROTECT Low-viscosity, polyurethane-based elastomer resin Stops immediately the flow of water, rapid foam with high increase of volume, fulfils UBA-guideline for repair systems in contact with drinking water. Reaction time...